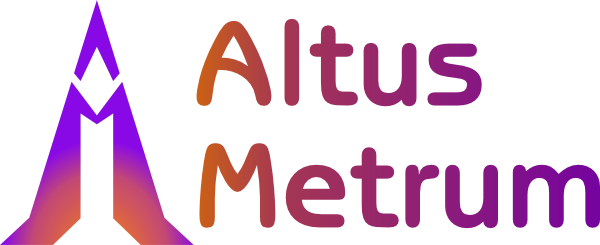 Open hardware and software designs for high powered model rocketry by Bdale Garbee and Keith Packard.
Bdale and Keith share a strong commitment to Free Software, and as long time contributors to the Debian project are fully committed to the Debian Social Contract. In the context of what you find here, this translates into an absolute commitment to respect user freedom:
all of our hardware designs are licensed under the TAPR Open Hardware License
all of our software is under the GNU General Public License or compatible licenses.
all of our design tools and the software we use to run our business is also Free Software
Bdale's online store has a form you can use to contact us.
Download the latest AltOS software version
Where to Buy the Hardware
Altus Metrum products are available directly from Bdale's web store, and from these distributors:
United States
Canada
Italy
New Zealand
Products
These products are available for purchase:
Projects
These are projects we're working on that may become products someday:
Hobby Rocketry
The motivation for the circuits and software you will find on this site is our loosely-knit group's shared interest in hobby rocketry. This very brief Ted presentation by Steve Jurvetson quickly conveys at least part of why we do this. John Coker has published an excellent overview of hobby rocketry on his web site. Keith has also put together some useful notes about the process of certification to fly high power rockets. And thanks to Maddie for pointing out the paghes that Lisa Richards maintains.
To find more information about the rockets Bdale and his son have built, see Garbee Rockets.
As Bdale and Robert became more experienced in the hobby and started to build and fly more sophisticated projects, we started to feel limited by the existing electronics products available. OpenAlt was Bdale's first attempt to address this situation with a completely open hardware and software design... other project have since followed, and it's cool to have help from Keith and other friends!
Getting Involved
If you aren't already playing with model rockets, that's a good place to start. Finding a local NAR Section or Tripoli Prefecture is a good idea, since you can learn a lot and see some great flights by showing up at a club launch.
As we make progress, you can read about it in our News feed. Feel free to subscribe to our mailing list. We also hang out on IRC channel #altusmetrum on irc.oftc.net if you have questions that aren't answered here. You can also find us on Facebook, though note we don't check Facebook very often.
Our main projects include radio links. If you don't already have one, getting an Amateur Radio license would be a good thing to do!
And if you just can't wait to show your support for our efforts, visit our Cafe Press Logo Shop and buy a t-shirt or sticker!
---

Altus Metrum products are designed and manufactured in the United States of America.
---
This site is powered by ikiwiki, and hosted by Garbee and Garbee using Debian GNU/Linux and Apache.